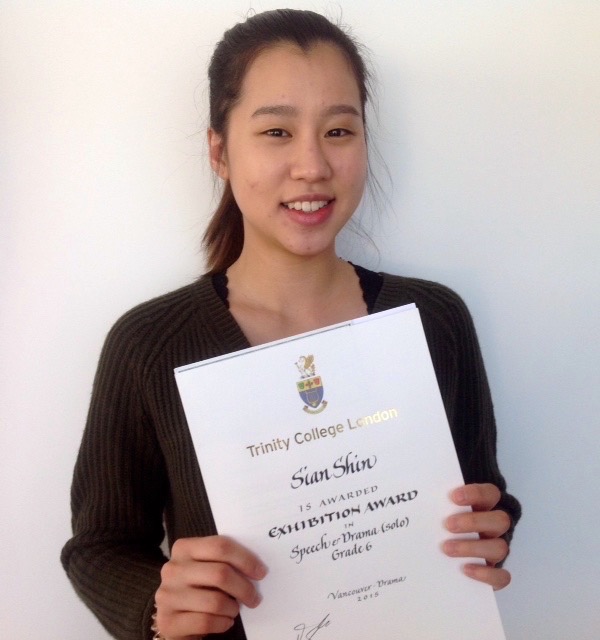 Our warmest congratulations to Sian, who has been selected from all candidates in the Speech and Drama exams 2015 for the Exhibition Prize. Prizes are awarded annually to candidates who have gained the highest distinction marks in a practical examination at Grades 5-8 and Advanced Certificatfor for the Bahamas, West Indies, USA and Canada, one prize for each grade level 
Sian won the Prize for her Grade 6 Speech and Drama with a score of 98%.  
Sian has been very active in Collingwood School's theatre productions as Anne Frank in The Diary of Anne Frank, Ellie & Margery inThe Dining Room, Katherina Cavalieri in Amadeus and as Waitress in The Breakfast Special.
Behind the stage, she has worked as the assistant stage manager for United Players of Vancouver's production of A Man for All Seasons, the production assistant for MJ Lee's short film Story of Us, and the assistant stage manager for Stanley Park's Theatre Under the Stars' production of Beauty and the Beast.
Sian is looking forward to studying communication studies and media studies in university – and she is certain that speech and drama will continue to be an important part of her life.