Professional Certificate in Communication Skills
Our first offering is the Professional Certificate in Communication Skills from Trinity College London is a demanding examination which is generally taken by adults who have a background in the professions or students who have completed Grade 8 Communication Skills  who wish to consolidate and receive recognition for their confident presentation and communication skills.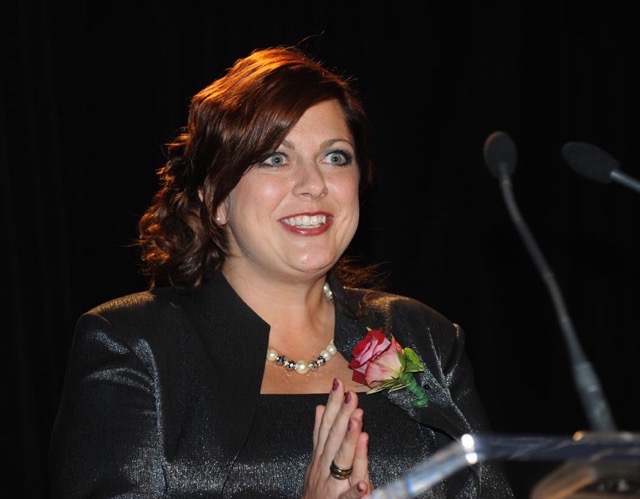 There are five requirements within the syllabus: presentation, social and ceremonial speaking, problem solving skills in conflict mediation, summary and feedback skills, and discussion. The main requirement is an uninterrupted presentation as to a clearly defined audience of at least 20. 
Vocal and physical presentation skills, use of appropriate visual aids, demonstration of advanced and refined interpersonal skills, and ability to engage with a variety of interactive professional and social situations are all assessed.
Professional Certificate achievers may  be interested in the Associate and Licentiate Diplomas which are available from Trinity College London.
(photo) Nicole Amies, Professional Certificate in Communication Skills with Distinction
Business Communications for Professionals
We also offer an intensive course in Speech and Communication Skills for business, corporate and executive clients.
Be heard.  Be understood.  Be effective!
Improve your power, quality, clarity, vitality, effectiveness.
Individual and group programmes available by arrangement.
Please contact us for further information on Business Communication programmes.