Directors
Antony Stamboulieh is a graduate of the Rose Bruford College of Speech and Drama (Conference of Drama Schools, London, England).  An experienced stage and screen actor,  with stage performances in London's West End, including working with playwright Neil Simon.  He has been a regular on British television and film, as well as Canadian and American television and feature film.  Antony is an experienced drama teacher and adjudicator, both in the U.K. and Canada. Professional memberships include:  British Actors' Equity, ACTRA, and the Academy of Canadian Cinema and Television.  Antony is Representative in BC for the international examining board, Trinity College London.

Kay Stamboulieh holds degrees in Classical Studies, English Literature, and Education, as well as an A.R.C.T. (Associate of the Royal Conservatory of Toronto), Gold Medalist in Speech & Drama.  Kay is an experienced teacher, adjudicator, workshop leader, writer, director and actor.  Her play, VERNON...OUR TOWN, based on historical research, combines dramatic scenes, music, song and dance. Also, Kay is involved in documentary production and is currently Representative in BC for Trinity College  London.
Colleagues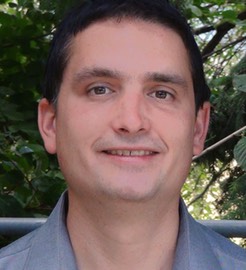 Damon Stamboulieh holds a B.A. in Film from UBC, an Independent Filmmaker Certificate and a Producer's Diploma through UBC Continuing Education.  He is also an Associate of Trinity College London in Speech & Drama and has extensive experience in pre and post production including script writing, film  music and editing.  His works include documentaries with numerous works in progress. He is an experienced film workshop leader and an enthusiastic teacher of drama and film.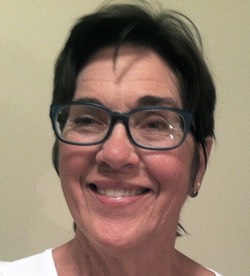 Kathy Osterhagen is our ingenious costume mistress who over the years has created an extensive costume bank.  In Kathy's own words: "I have been in love with all things theatrical as long as I can remember, but costume design has always had a special place in my heart. It presents so many fascinating and challenging puzzles whether it's aiding the actors in the exploration of their characters or designing a group of costumes for a play which will work with the actors to create something exciting."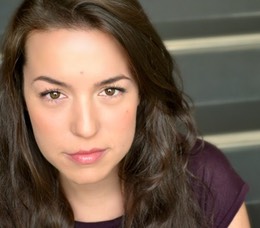 MariaLuisa Alvarez was a student at the Vernon dramaschool with Kay and Tony Stamboulieh. She is a graduate from the UBC BFA acting program. After graduating she attended the British American Drama Academy's "Summer in Oxford" acting intensive. She then moved to Paris, France where she spent a year studying with Philippe Gaulier at École Philippe Gaulier. MariaLuisa's recent theatre credits include Hattie in Laundry and Bourbon  with Here for Now Theatre (Stratford, Ontario), Emily Bronte in We Are Three Sisters and Eurydice in Welcome to Thebes with United Players, and Wallace Dunlop in Vital Spark's first production and remount of Rebel Women.  MariaLuisa is an energetic and passionate teacher of the craft.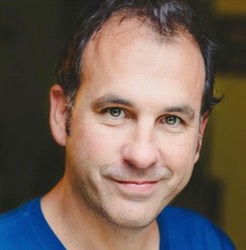 Michael Chmara, trained at The Vancouver Film School, has worked in the field of digital media over the last 15 years and his works include short films, feature films, TV series, webseries and corporate videos. Students will be led in acting for the camera workshops. Other workshops will be tailored to provide an introduction and foundation in the technical requirements for film.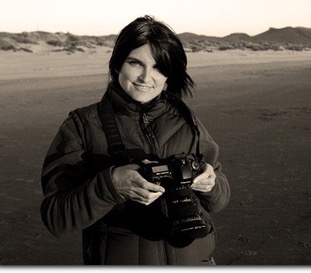 Linda Mackie, professional actors' photographer
Catherine Lamond  holds a Masters Degree in Transpersonal Arts from Chichester University, England. She is a graduate of the Royal Scottish Academy, where she received distinction for her dramaturgical work on Harold Pinter and the Comedy of Menace. Her research interests include Shakespeare's Memory Theatre and Transformative Arts. She recently presented at the Conference for Transformative Learning at Meridian University, San Francisco. She is published in an anthology of art and writing, What we Heard from the Sea, An Anthology (Night Bird Press: 2014).  Catherine is a fully registered teacher and adjudicator of Speech and Drama, with extensive experience in Canada and the UK. Her teaching specialism is in Scottish theatre and Scots spoken word. She is affiliated with the National Drama Therapy Association, International Association of Transpersonal Psychology and the Association for Humanistic Psychology. Her postgraduate credits in drama therapy include mythic theatre, ritual theatre and therapeutic story making.
Catherine has a private practice in Vancouver and is a volunteer for Vancouver Friends For Life Society where she facilitates monthly groups and individual sessions in transformative arts. She is both proud and delighted to be an associate of dramaschool, and holds greatest respect for the high achievement of its Directors Kay and Antony Stamboulieh.