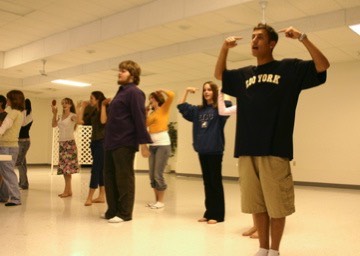 Musical Theatre
The Musical Theatre Workshop, conducted by various professionals in British Columbia, is a weekend intensive of 10 hours culminating in a 'work-in-progress' presentation to parents and friends. Participants are introduced to choral singing, creative movement and dance in a dramatic context and gain an intense physical dimension to their work in Speech & Drama.
Elizabethan Dance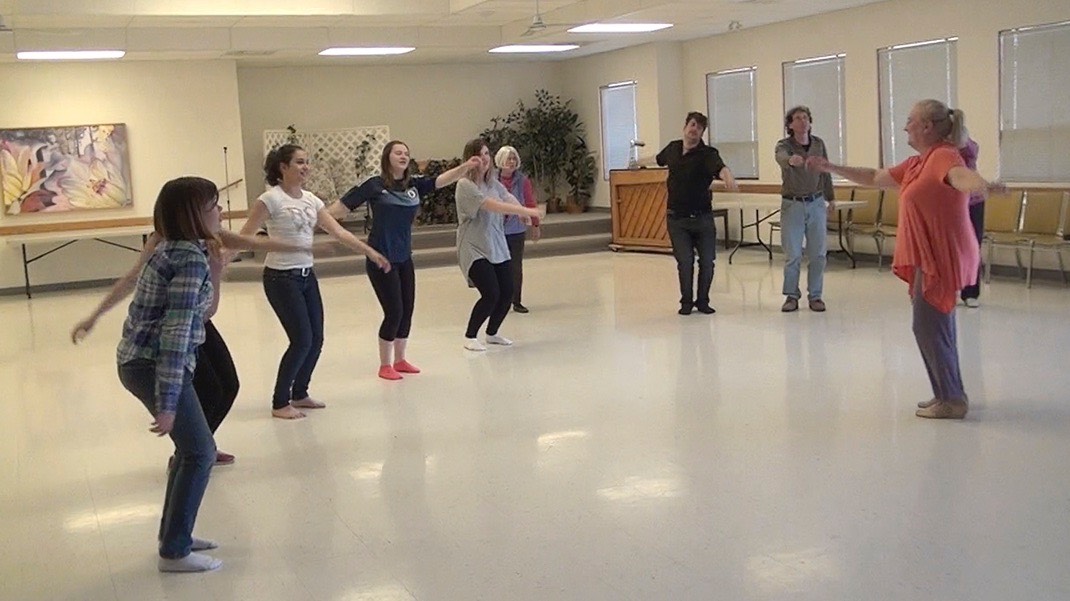 The Elizabethan Dance workshop is a two day workout during  which students are introduced to courtly dances like Ballo Fatto (translated, the 'done' dance), the lively country dances from plays like Much Ado About Nothing and play-specific dances like The Wild Witches' Dance from Macbeth.    We are fortunate to have Elizabethan Dance specialist, Catherine Lee, to lead the workshop.  Catherine is Artistic Director of the Greater Vancouver Historical Performance Society of BC.  Students are introduced to the steps, rhythms and shapes of Renaissance dance, from the intricate steps to the elegant bows and gestures. Photo above shows Catherine Lee (far right) leading a workshop.
Film workshops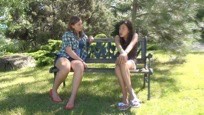 We offer film workshops where students are introduced to acting for the camera: learning about master shots, wide shots, closeups, over the shoulder shots, hitting your 'mark', eye-line and... patience!  In the past we have had many professionals conduct workshops.  Michael Chmara conducts workshops in Vancouver.
Additionally, workshops in film editing are available.
Contact us for further information about our workshops.